Trusted place to sell your car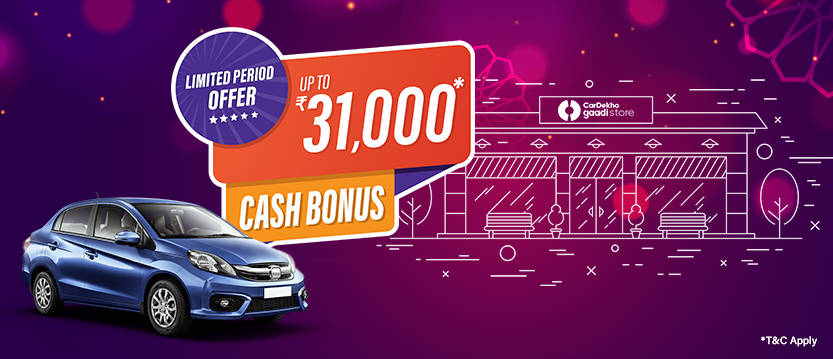 Sell Car in Indirapuram
Indirapuram, a part of Ghaziabad district has become a residential hot-spot because of its convenient location from Delhi and Noida. With a place that has so many people, there are going to be a lot of cars and with lot of cars on the roads, there parking issues, accidents, dents and scratches, making your car look old and sad much before its time. Also, Ghaziabad is known for its crime rate. With all this combined, you get scared both while buying a car and while selling your car as well because you don't know whom to trust to for selling. Here's the thing, there's a Gaadi store in Indirapuram where the process you won't have to worry about authenticity of the process/people or be worried about anything else as we value your trust above all else and do our best to get you the best resale value of your car.
With our uniquely transparent process to help you sell your car, we can just sit back and relax. Don't worry, our retail team will keep you informed every step of the way so that you know about the car selling process as much as we do. Not just that, you also get:
Easy scheduling of a free car inspection which covers over 200 checkpoints
Online estimated valuation of your car within seconds
0 documentation charges on the sale of each car. This includes free RC transfer and vahan check and every other paperwork that is required
Instant money transfer as soon as you agree upon the sale and sign some papers (we don't bother you much and get the work done with minimum paperwork)
We buy the car from you which means that you don't have to worry about sale fall through
We don't charge our customers any commission
Absolutely transparent process, because we value your trust
If you have all documents in place, we can help you put the sold stamp on your car within hours
Thinking about what to do, how about you begin with scheduling a free car inspection at Gaadi in Indirapuram? If you like what our verified channel partners have to offer you for your car, we can take the process ahead for you.
In case you want to ask something, call us on 1800-12345-2323 and we'll help you out the best. If you like what you just read, visit a Gaadi store to experience the difference between Gaadi and any other used car dealership.
Why sell at CarDekho Gaadi Store?
Here are few really good reasons for why you should choose CarDekho Gaadi Store when you decide to sell your car:
You get the best price

1,600+ verified channel partners across India help us to get the best price for you

Instant money transfer

As soon as documentation is done, the amount is transfered to your account

Free RC transfer

We take care of the RC transfer for you, and that too for free

Loan Closure Assistance

Our executive will take you through the process, get all the required document signed and NOC issued.
How CarDekho Gaadi Store Works-
Sell your car in 70 minutes! Here's what our car selling process looks like
01

Book an appointment for FREE car inspection

02

Get the best resale price for your car

03

Get instant payment after document verification
Happy Customers
Happy You = Happy Us! Here's what our customers have to say about their experience of selling their car at a CarDekho Gaadi Store
Our Partners and Investors
Always inspiring us to think bigger and get better
Latest Articles By CarDekho Gaadi Store
Have Questions?
If you have any queries about our used car selling process or want to know more about CarDekho Gaadi Store, call us on 1800-12345-2323
Meanwhile, you can get answers to the frequently asked questions here
Which areas do you cover currently?
Currently we are operational in Delhi-NCR, Bangalore, Jaipur, Udaipur, Jodhpur, Pune, Lucknow, Karnal, Mumbai, Ahmedabad and Hyderabad. We are in the expansion phase right now so you'll be seeing more stores soon.
What all documents I need to carry when visiting the store?
You need to carry all car related documents like RC, Insurance, PUC, PAN card, cancelled cheque, and government-issued address proof.
I have a fleet of cars. Can I get a better deal? What all can CarDekho Gaadi offer me?
At CarDekho Gaadi Store, each car is inspected, evaluated, and sold individually. However, there is a possibility of getting better deals. For this, you can get in touch with our team on our toll-free number 1800-12345-2323.
Do you provide car inspection at home?
Yes, we do offer home inspection in Delhi NCR, Bengaluru, and Mumbai as of now. You'll have to pay a nominal amount of Rs. 199/car.
Can you notify me when you have a good offer?
Do you buy commercial cars?
Sorry, but we don't deal in commercial cars as of now.
×
I can't find my city listed here