Volkswagen Showcases All-Electric ID.3 At Frankfurt Motor Show
Leading German automobile manufacturer Volkswagen has showcased ID.3, the company's first all-electric vehicle, at the ongoing Frankfurt Motor Show. The ID.3 is based on the modular electric drive matrix, developed by Volkswagen.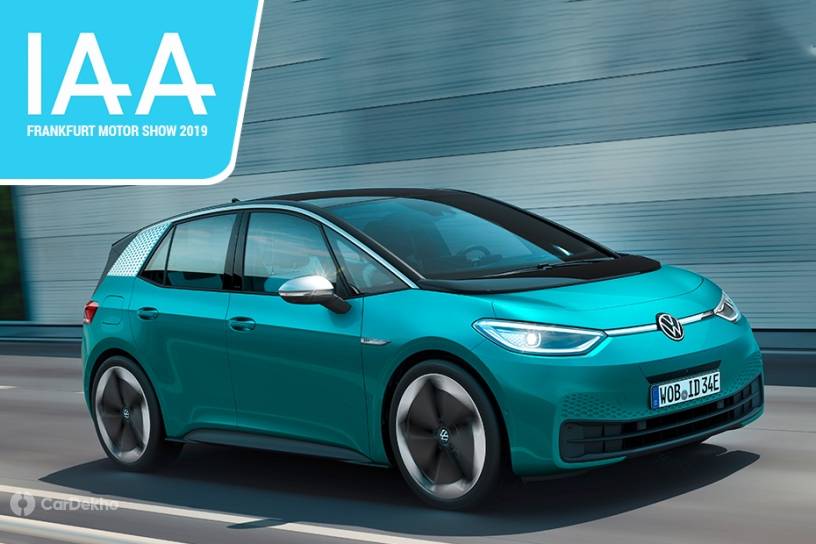 The Volkswagen ID.3 will be sold in 77KWh, 58kWh, and 45kWh battery options. The world harmonized light-duty vehicles test procedure (WLTP) range of the three batteries is up to 550km, 420km, and 330km respectively on a single charge.
Ralf Brandstätter, chief operating officer of Volkswagen, said at the launch that the ID.3 will be the first electric car in the world to have a CO2-neutral footprint. The car will be an example of innovative technology, contributing to the freedom of individual mobility and climate protection, he added.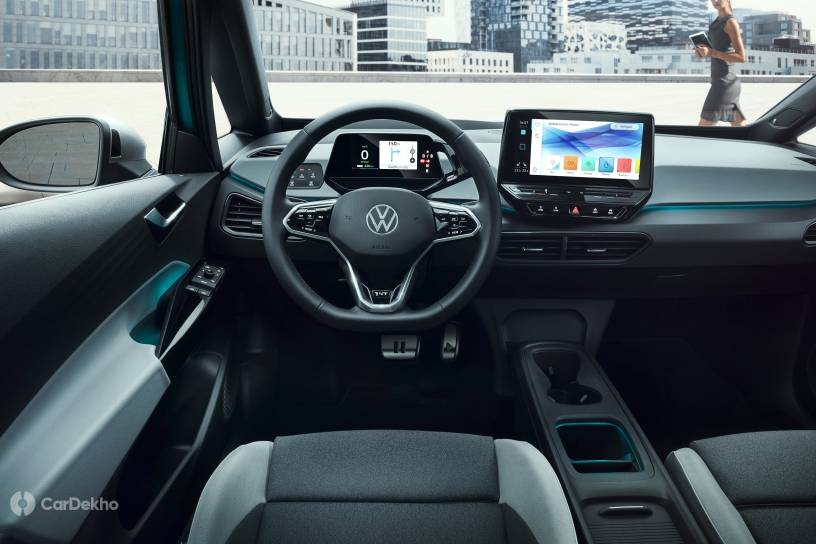 The Volkswagen ID.3 will come with a 100kWh fast charger, which the company claims, will provide the car with a range of 290km in about 30 minutes of charging. The EV's top speed for the 58kWh and 45kWh models is 160kmph.
The external styling of the all-electric ID.3 is not much different from conventional hatchbacks. The flowing design will make the car aerodynamic to cut through the air. The cabin of the ID.3 is also conventional and has a touchscreen infotainment system slightly tilted towards the driver.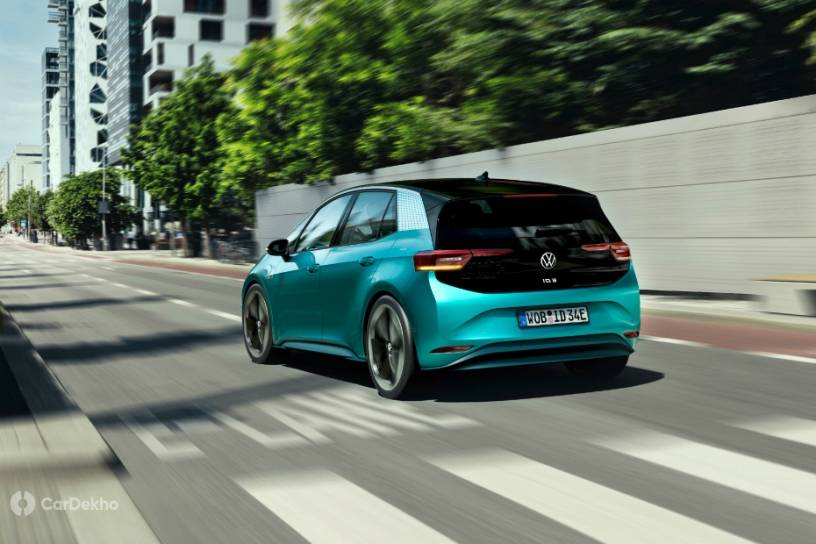 Other features of the ID.3 include heated front seats, a satellite navigation system, rear-view camera, keyless entry and start-stop, adaptive cruise control, and ambient lighting. These aside the car gets an augmented reality (AR) heads-up display (HUD) unit, a Beats audio system, and a panoramic tilting/sliding glass roof.
The Volkswagen ID.3 will be offered in the basic, 1St Plus, and 1st Max trims. The basic version is expected to be priced under €30,000 (approximately ₹23.80 lakh). Production of the new all-electric car is expected to begin in November. Volkswagen has claimed that the ID.3 has already got 30,000 bookings. The company, however, has not revealed when the car will be launched in India.