Tata Buzzard, The 7-seater Harrier Showcased At Geneva Motor Show
Tata revealed the 7-seater Harrier at the Geneva Motor Show which featured a Buzzard - Geneva Edition badge. However, the automaker clarified that it won't be calling the SUV as the Buzzard in India. The SUV is expected to be launched in the country later this year. With an increase in the length of 63mm and height of 80mm, the new Buzzard looked handsome on stage.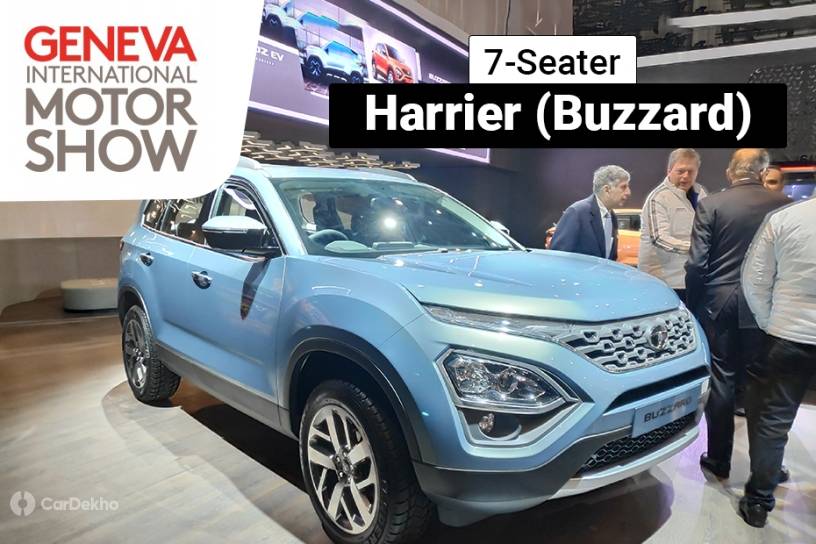 Apart from the rear section, which has been completely revamped, the SUV shares styling cues with the Harrier. Its roofline doesn't slope as sharply as the Harrier's roof. The extended length of the Buzzard gives it a more boxy stance at the back. The width of rear quarter glass has also been enhanced. Additionally, it gets new roof rails and a set of 18-inch alloys that do not come with the Tata Harrier. The Buzzard is based on the Harrier's OMEGA-ARC platform. An exclusive light blue exterior colour was on display which is different from the ones available with the Harrier.
At the rear, the curved structure of Harrier's tailgate has been replaced with a more upright stance. There are a new set of taillights, a larger windscreen, a newly designed tailgate, and a refreshed bumper. The interiors, on the other hand, are similar to the Harrier's, with no modification besides the addition of the third row, which comes with 50:50 split seat configuration and adjustable headrests.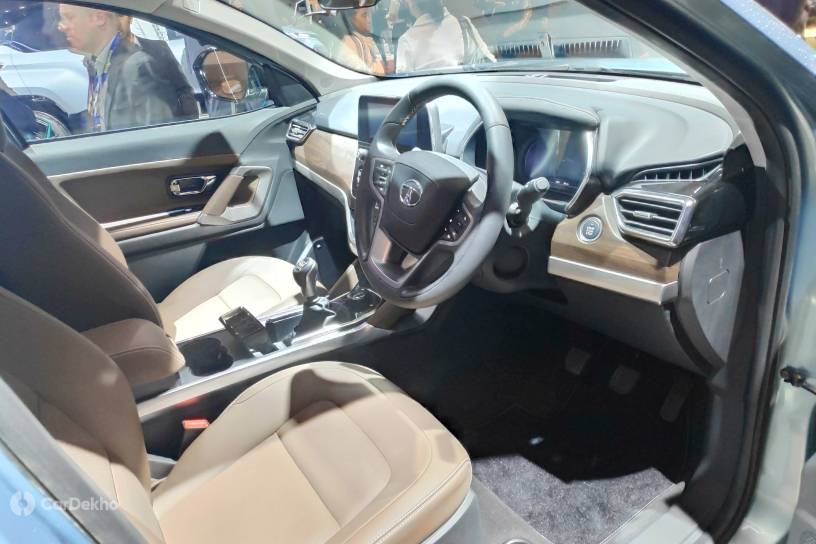 On the features front, the Buzzard- Geneva Edition gets an 8.8-inch floating screen infotainment system, auto climate control, push-button start, and semi-digital instrument cluster. All the features are also a part of the Harrier's top-spec variant. Like the Harrier, there is no sunroof on the Buzzard too.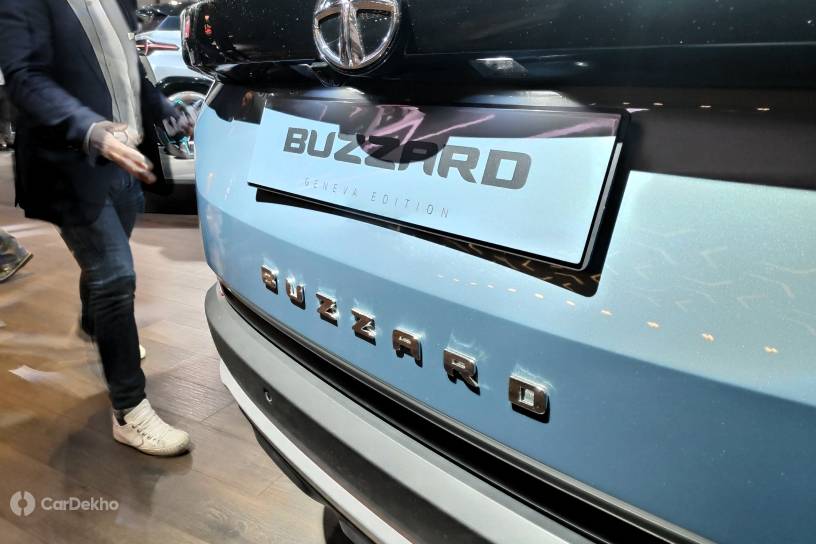 Under the flesh, the Buzzard is expected to get a tuned version of the Harrier's Fiat-sourced 2.0-litre diesel engine, just like the one that powers the Jeep Compass. The Compass's engine is capable of churning out a max power of 173PS and a peak torque of 350Nm. This is 33PS more power than what the outgoing Harrier produces. On the transmission front, it will get a 6-speed manual gearbox, like the Harrier. However, there is a possibility of the Buzzard coming with a 6-speed automatic transmission as well.
The Tata Buzzard is expected to get a higher price tag than the Harrier, which retails at a starting price of Rs 12.69 lakh (ex-showroom Delhi). Once launched, the 7-seater Harrier version will challenge the likes of the 7-seater MG Hector (to be launched late this year), Mahindra XUV500 and the sibling Tata Hexa.