Hyundai Previews Next-Generation Tucson Concept
South Korean automobile major Hyundai has showcased the Vision T concept car at the ongoing Los Angeles Auto Show. The car essentially previews the next-generation Tucson sports utility vehicle (SUV) which Hyundai plans to introduce globally next year.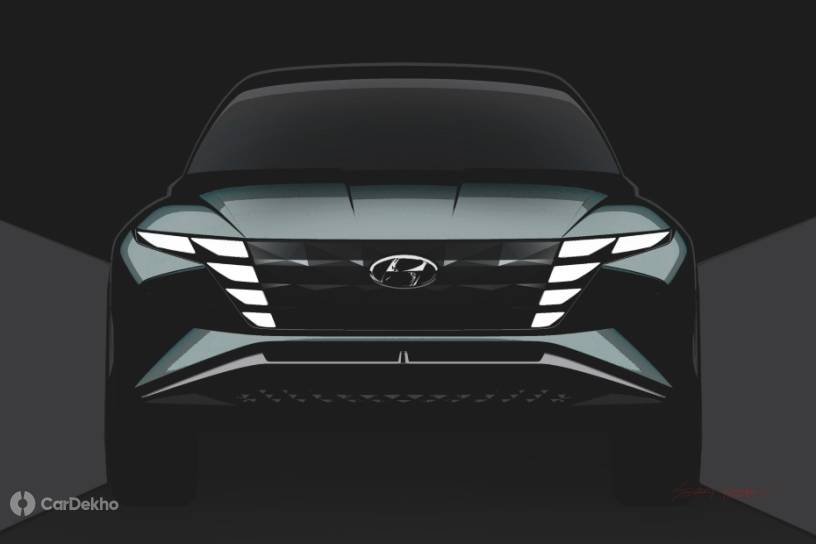 Hyundai has claimed that Vision T is a plug-in hybrid car designed for a dynamic driving experience. The Vision T is the seventh vehicle in Hyundai's concept car series, developed by the company's in-house design department. It has a bold grille with the LED headlamps incorporated on the sides. The car sports a coupe-type roofline and a stretched bonnet. The Vision T measures 4,610mm in length, 2,014mm in width, and 1.704mm in height. That aside, the car has a longer wheelbase of 2,804mm with short overhangs that maximizes its dynamic appeal.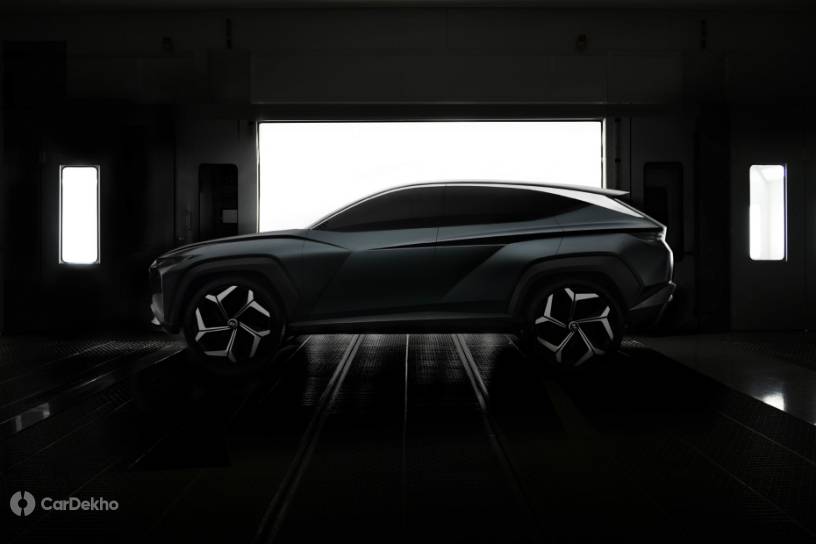 The Hyundai Vision T's grille has a parametric air shutter concept. It means that the grille is closed and static when the car is stationary. The individual grille cells move in a set sequence when the vehicle starts to roll. Hyundai claims that the concept helps to control the airflow into the hybrid powertrain to optimize aerodynamics and return better mileage. The car also has a glass roof with an embossed Hyundai insignia in red and green which glows when illuminated.
The Seoul-headquartered company has not disclosed the engine and other technical specifications of the Vision T. The car's charging port is placed at the back quarter panel. A blue light glows when the vehicle is being charged. A circular illuminated cluster indicates the charging level.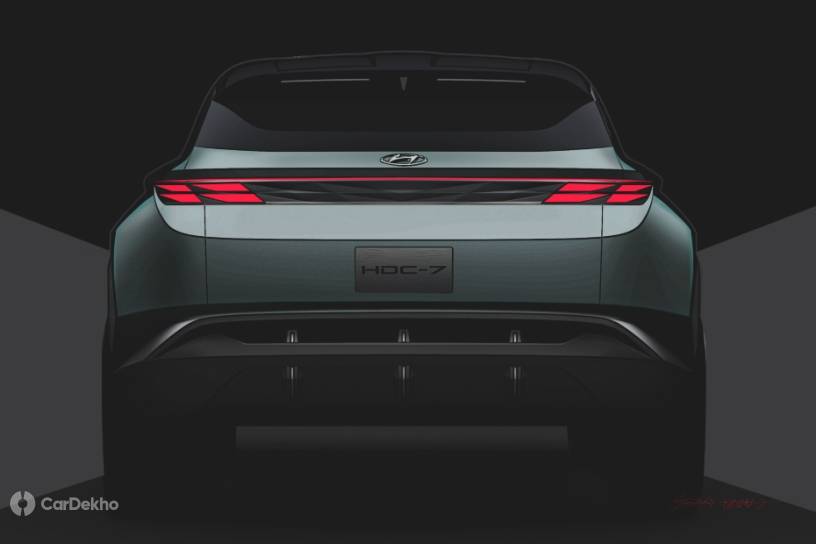 The current Hyundai Tucson sold in India, however, is yet to get its mid-cycle update. Hyundai, meanwhile, is all set to introduce the new Aura sedan and the next-generation Creta in India. The i20 hatchback and a heavily upgraded Verna are also expected to be spotted in showrooms next year.