Hyundai February Deals: Discounts Up To Rs 1.3 Lakh
Buying a Hyundai car this season is even more enticing as the South Korean automaker is offering amazing deals on its entire fleet of cars available in the country. However, the offers are only for 2018 models and valid until February 25.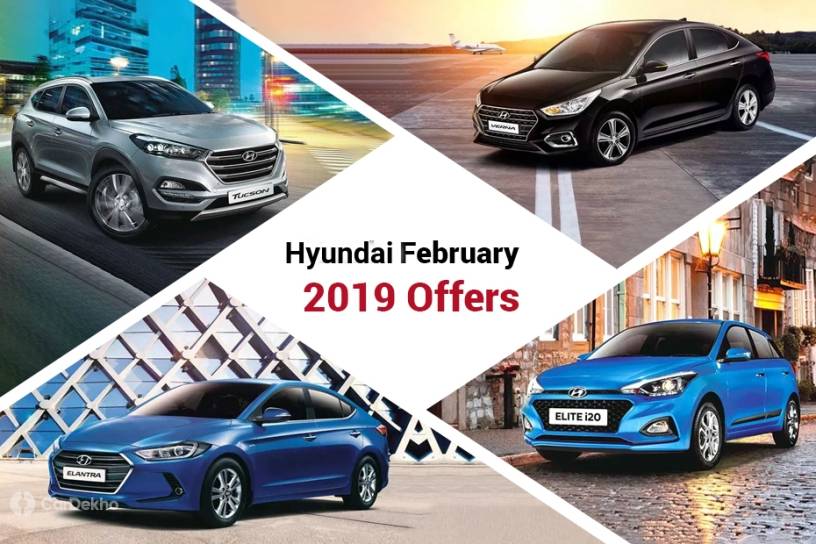 Starting with the hatchback Grand i10, the petrol version gets benefits up to Rs 75,000, while the diesel variant gets Rs 85,000. If you wish to purchase the 2018 Elite i20, then you are entitled to get discounts up to Rs 50,000, which is also the same discount amount for the i20 Active.
Contesting in the sedan segment, the Hyundai Xcent and the Verna are available with discounts of up to Rs 90,000 and Rs 50,000 respectively. The premium sedan from the portfolio of Hyundai, the Elantra is up for grab at a whopping discount value of Rs 1,30,000 and so do the Hyundai Tucson SUV.
Undoubtedly, the discounts are luring for the customers to get their hands on the 2018 models. However, what's not known at this moment of time is the breakdown of the benefits. We expect the benefits to include extended warranty, free insurance, old vehicle exchange bonus and corporate discounts. To know what's exactly on offer head to your nearest Hyundai dealership outlet.
Well, keep in mind that buying a 2018 year model will only be beneficial if you plan to keep the car for at least five years. On the other hand, if you are someone who switches cars frequently then it might not be the best deal for you, because a 2018 model year car might fetch lesser resale value than a 2019 model year.