Citroen, CarDekho Joins Hands For Seamless Pre-Owned Digital Experience
Citroen, within a week of setting foot in India, has announced its partnership with online portal CarDekho to enter the pre-owned car business. The partnership, according to the leading French automobile manufacturer, is the first step to offer its 'anytime, anywhere, any device, any content' (ATAWADAC) experience to customers.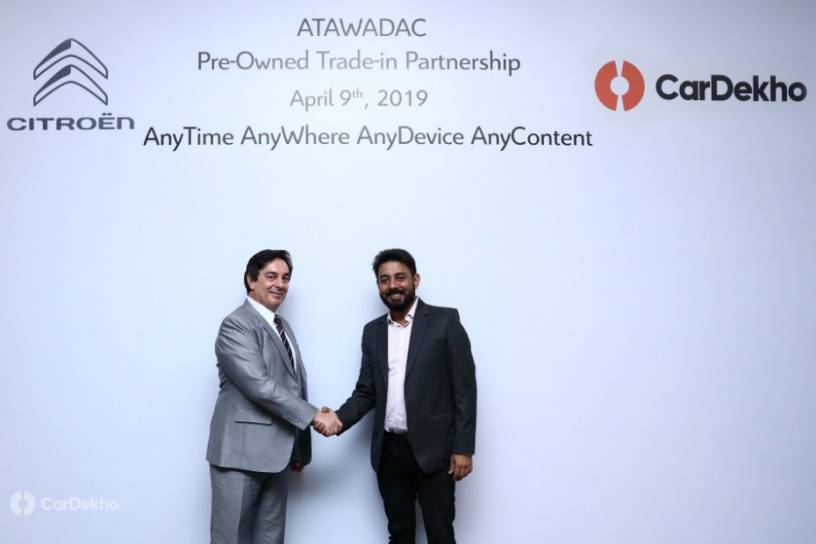 The memorandum of understating (MoU) in this regard was signed by Citroen India Senior Vice President (sales and network development) Joel Verany and CarDekho Auction Chief Operating Officer (COO), Abhishek Gautam. Citroen senior Vice President (sales and marketing) Roland Bouchara and CarDekho Co-founder and Chief Executive Officer (CEO) Amit Jain were present during the announcement of the partnership.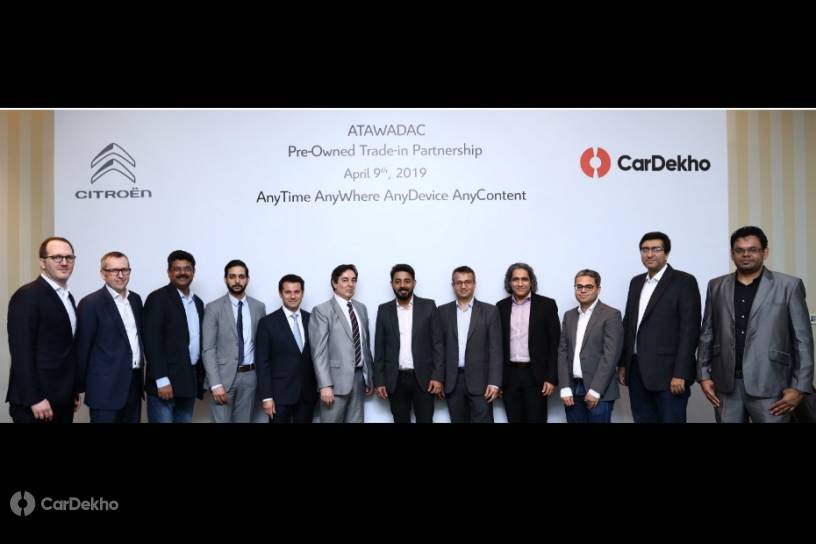 Bouchara, commenting on the new partnership, said that Citroen is planning to reinvent the automotive distribution system in India through the ATAWADAC experience to its customers. Extending a seamless and personalised sales and service process to the customer is the key to a successful digital transformation for an automobile manufacturer. Pre-owned cars are an economical mobility solution to many Indians, he said, adding that Citroen wants to expand its market presence and emerge as the preferred destination for a large numbers of customers hunting for pre-owned cars. CarDekho, Bouchara said, is a dynamic and strong growth partner to provide a value proposition to customers in the pre-owned car market in India.

Jain, on his part, said that CarDekho is one of the world's most trusted and widely used automobile portals. The company offers an unmatched experience in personalised services for selling and buying used cars at the best price and in absolute security. This guarantees complete satisfaction and peace of mind to the customers. The pre-owned car market in India is poised for an exponential growth in the coming years, he said, adding that CarDekho is proud to be associated with one of the most prominent French car company. Together, CarDekho and Citroen will ensure that the ATAWADAC experience is delivered to all customers, he said.