2019 Honda CR-V Scores 5 Stars In Euro NCAP Crash Tests
Launched in 2018, the new Honda CR-V has scored 5 stars in the stringent Euro NCAP crash tests. The SUV with five-seat configuration was put to test and it passed with flying colours. In India, the CR-V petrol comes with five seats, while the CR-V diesel gets seven. On the safety front, the Euro-spec CR-V, which went through tests, gets features like ABS with EBD, six airbags, ISOFIX anchors, collision mitigation system, autonomous emergency braking, seatbelt reminder, lane assist system, and airbag cut-off switch.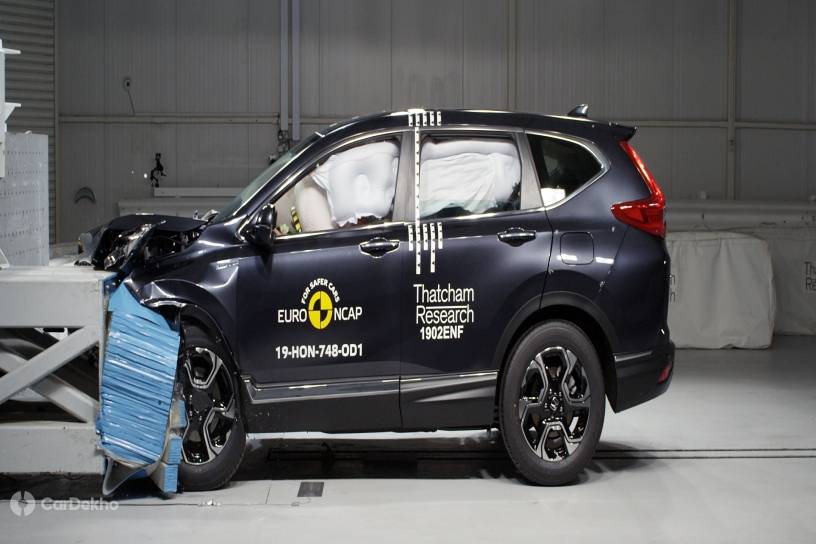 Talking about the different tests that the car went through, the CR-V scored 35.7 out of 38 in an adult safety test. It scored 21.7 out of 24 in terms of children safety. In terms of pedestrian safety, the car secured 33.6 points out of the total 48 points and 9.9/16 in terms of the safety system.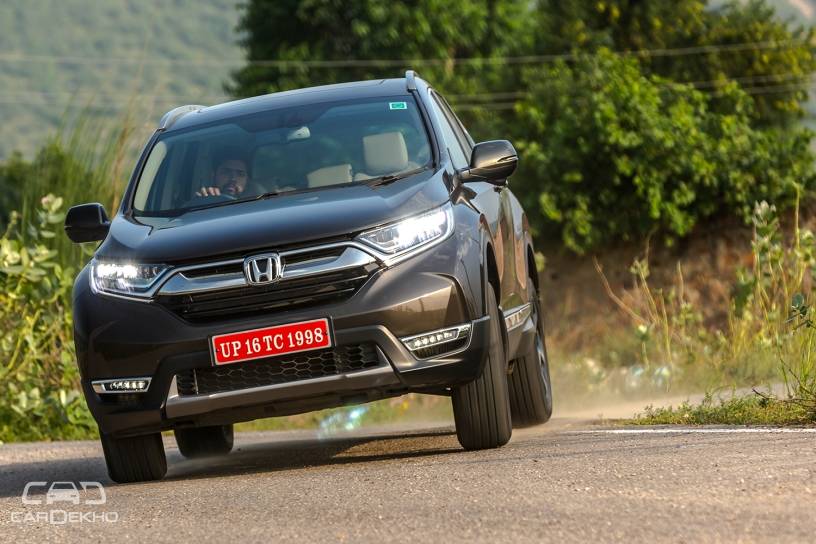 In adult safety tests, the car went through the frontal offset crash test which adjudged the body shell stable. Additionally, there was good protection for the femur and knees of front passengers. In the full-width side barrier test, the CR-V managed to protect critical body parts. A marginal pass grade was scored in the side pole impact test and lower protection was encountered for rear-seat occupants in case of the rear-end collision.
In terms of children safety, with ISOFIX anchors in the second row, the CR-V was able to protect the neck of the 10-year old dummy marginally in the frontal offset crash test, while it scored full marks when put to the side impact test. The other occupants were kept safe though.
Over speeds of 5 kmph, the collision mitigation braking system gets activated. Along with the construction of bonnet and safety assist, the CR-V scored good points in terms of pedestrian leg safety. However, for the pelvis, mixed readings were recorded.
When the CR-V was put to test at speeds equivalent to highway speeds, features like autonomous emergency braking (AEB), lane keep assist and intelligent speed limiter helped it score handsomely. In city driving conditions too, AEB worked fine.
In India, the Honda CR-V comes with ABS with EBD, six airbags, driver attention assist, brake assist, rear parking sensors, hill start assist, agile handling assist, lane watch assist, multi-view reverse parking camera and vehicle stability assist.