TVS Motors has bagged the top spot in the JD Power Two-Wheeler Consumer Service Index for the current year. The study was carried out between November 2018 and March this year. It collected the feedback of 6,153 two-wheeler owners from 45 Indian cities. The sample size was selected on the basis of buyers who bought two-wheelers between November 2016 and March 2018 and availed servicing within three months.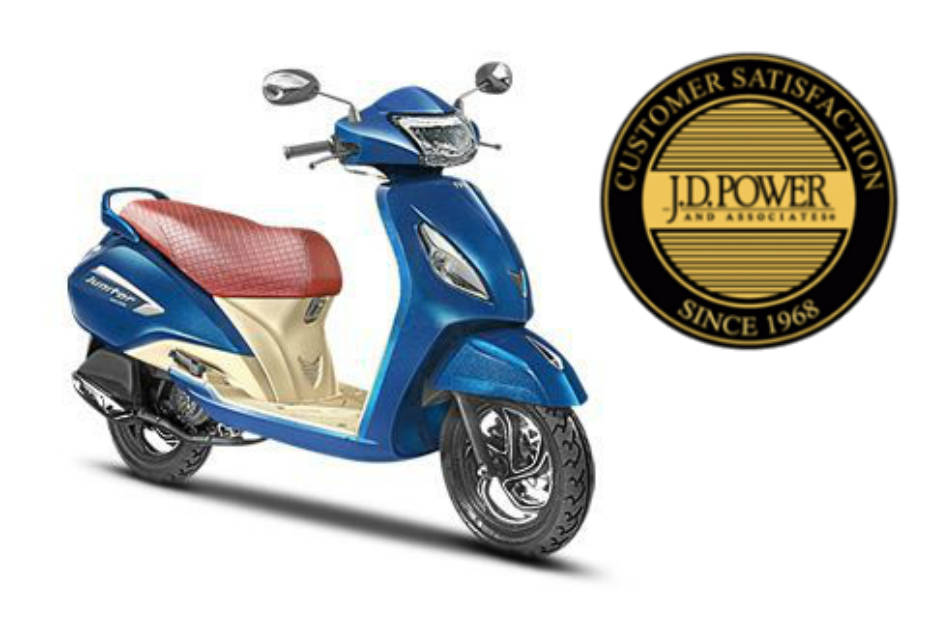 TVS Motors bagged the pole position for the fourth consecutive year. The company scored 803 points out of 1,000. Its numbers are higher than the 803 points industry average. TVS was followed by Yamaha and Honda, each scoring 751 points. Bajaj Auto and Royal Enfield were ranked last in the study with 737 and 733 points respectively.
The JP power index measures after-sales customer satisfaction in five areas that include service facility, service advisor, vehicle delivery, service quality, and service initiation.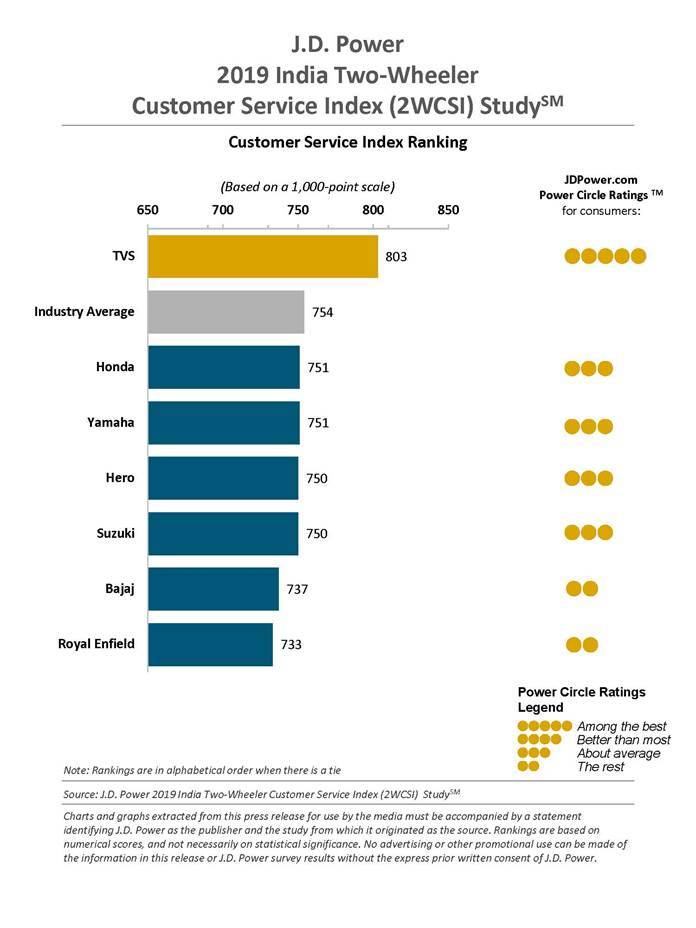 The study found out that 12 percent of two-wheeler owners that visited an authorised workshop, did so for a particular purpose, compared to 91 percent customers who went for only a routine service. Among owners who pinpointed a particular problem, the level of satisfaction with that service was lower by 32 points compared to those who required routine servicing (725 versus 757). Gaps in the diagnosis of the problem, repairs failing to meet expectations, inadequate communication, and improper time management were the main contributors to the drop in satisfaction.
JD Power two-wheeler industry expert Rajat Agarwal said that service revenue plays an important role in dealer profitability. Customers requiring a specific service generate 37 percent more revenue compared to those who take their vehicles for a routine check-up. It's important that workshops adopt all measures to extend the best service. With two-wheeler ownership increasing, the demand for servicing will grow further in the coming days, he added.