Leading motorcycle manufacturer Royal Enfield has opened two new authorised service centres in Kaza and Keylong in Himachal Pradesh. The Chennai-based company wants to cater to the servicing needs of hundreds of Royal Enfield enthusiasts who take their bikes to these treacherous mountain passes every year. Royal Enfield now has 943 countrywide service centres including 13 in Himachal Pradesh.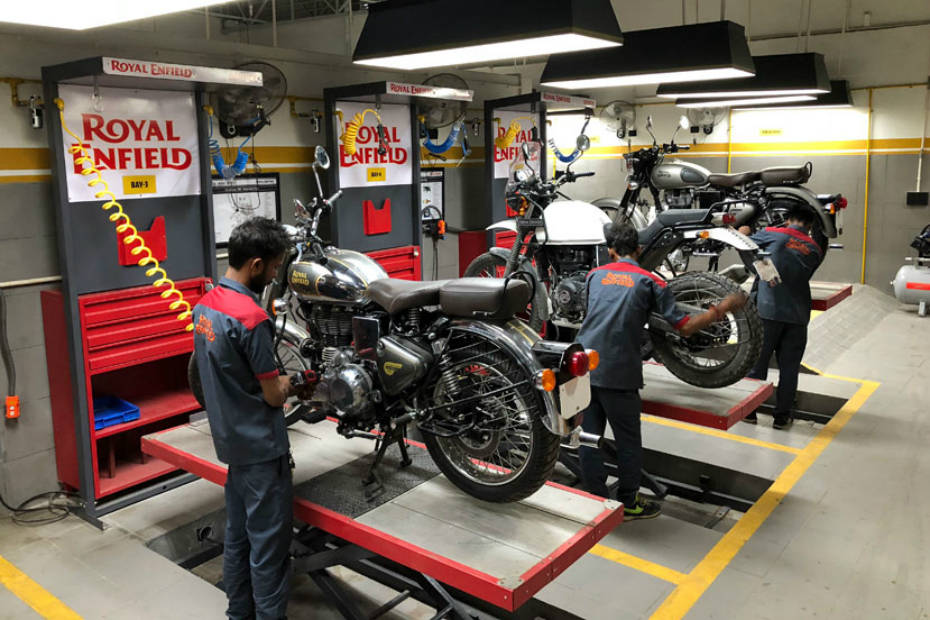 India business head of Royal Enfield, Shaji Koshy, said that the Himalayas have almost been a spiritual home of the brand. Since the last six decades, bike enthusiasts have crossed the mountain range on their Royal Enfield motorcycles. There has been a marked increase in the number of Royal Enfield riders in the Himalayan terrain in the last few years. The expansion of the company's service network to Keylong and Kaza will ensure that riders get proper support in the challenging regions. Places like Lahaul, Spiti, Leh, and Ladakh, and similar other regions, prominently feature in the roadmap of a large number of bikers these days. Koshy said that the two new service centres would cater to bikers traveling to Leh from Shimla or Manali.
Both the Kaza and Keylong service centres will cover full-service facilities to Royal Enfield riders. Each centre has more than four service bays and a team of authorised and fully trained personnel.
Royal Enfield, in a statement, said that coming up with improved accessibility to service centres has been a part of the company's expansion strategy. Better and quicker access to products, services, and spares, is a must for biking in the Himalayan terrain. The opening of the two new service centres will fulfill the demand of the Himalayan bikers. Besides Himachal Pradesh, Royal Enfield has now established dealerships and service centres in a number of Himalayan regions like Sikkim, Arunachal Pradesh, Ladakh and the rest of Jammu & Kashmir.