Classic Legends, a Mahindra & Mahindra subsidiary company, has started delivering the Jawa standard and the Jawa Forty Two bikes in India. The bikes will be handed over to customers who booked the motorcycles on Jawa's official website from 15 November 2018 onwards. Classic Legends, which reintroduced the Czech motorcycle brand in India, will deliver the bikes according to the booking sequence.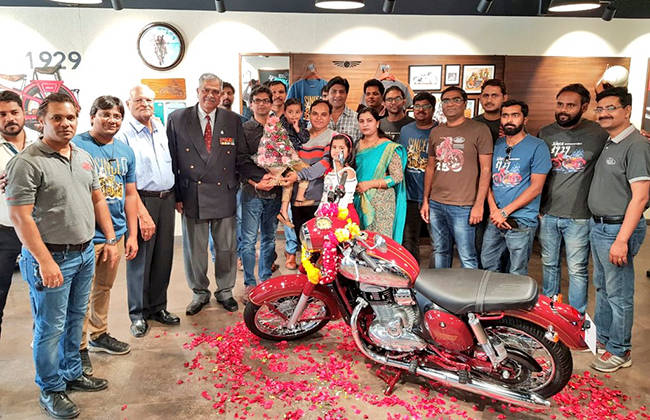 Handing over the first bike, a Jawa standard, Classic Legends founder Anupam Thareja said that the two bikes have received an overwhelming response from motorcycling enthusiasts. Bookings started flowing in from the opening day itself. The company, Thareja said, has started the next phase of its journey by handing over the bikes to customers.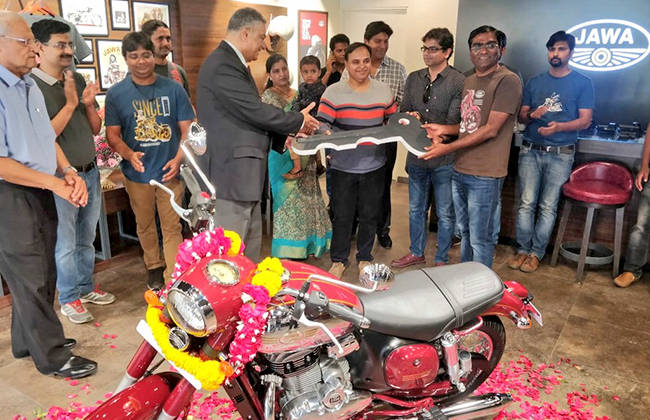 The two Jawa bikes are hauled by an all-new, single-cylinder 293cc motor. The liquid-cooled, dynamic overhead camshaft (DOHC) engine is nestled in a double cradle chassis. The Jawa standard and the Forty Two are priced at INR1,64,000 and INR1,55,000 respectively. The dual channel antilock braking system (ABS) variant of the two motorcycles are priced at INR1,72,942 and INR1,63,942 respectively. Both vehicles have been manufactured at the company's Pithampur plant.
Classic Legends chief executive officer Ashish Joshi said that they have worked round the clock in the last few months to roll out the bikes on time. Setting up of a countrywide dealership network and production of the bikes happened simultaneously. He thanked customers for their trust in the Jawa brand.
Jawa, since its reintroduction in India, has aggressively bolstered its presence across the country by opening new dealerships. The company now has 95 dealerships in 77 Indian cities. Jawa's first phase expansion plan has a target of opening 105 dealerships.
Classic Legends, meanwhile, has joined hands with a number of leading financial organisations to offer consumer loans on the two bikes. The organisations include Tata Capital, HDFC Bank, ICICI Bank, Capital First, Mahindra Finance, Hinduja Leyland Finance, and L&T Finance.