Ather Energy has commenced deliveries of the Ather 450 electric scooter in Chennai. The company, back in July, had launched its flagship electric scooters Ather 340 and Ather 450. However, it has now rolled out Ather 450, the top-level model.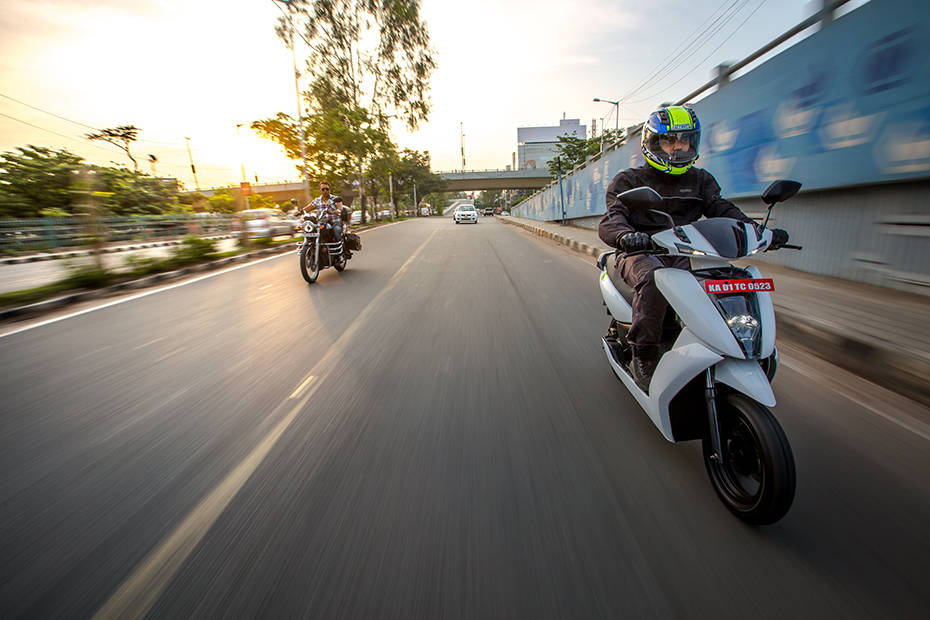 The Ather 450 commands an on-road price of INR1.22 lakh in Chennai, which is around INR9,000 more than what the two-wheeler costs in Bengaluru. The difference in price is because of the four percent road tax charged by the Tamil Nadu government.
The current week will witness around 100 Ather 450 electric scooters being handed over to customers in Chennai. The company is also providing the Ather Dot compact home charger along with the scooter. It can be installed at a cost of INR1,800, including equipment and labour charges.
Ather Energy has been investing heavily to install fast-charging infrastructure in Chennai and Bengaluru. The former currently has 10 fast charging points and more are expected to be added to the network in the coming months. The public charging stations will help owners of the Ather 450 electric scooter to avail free recharging of their vehicles until December.
Ather has also introduced leasing options for the 450.
The company now plans to introduce the electric two-wheeler in Delhi, Pune, Hyderabad, and Mumbai.