New 2013 Skoda Octavia launched in India, priced at Rs. 13.95 lakh
Skoda has officially launched the newest iteration of one of the most successful cars in the Indian Car Market today. Based on Skoda's Vision D design concept the new Octavia gets new exteriors and interiors along with a completely new Skoda badging. We have driven the car recently and you can read about our experience in the editorial review here.
The first gen of the Octavia came into India in 2001 and sparked a revolution in its segment. It became one of the best selling cars in the market. It had a solid build quality, affordable pricing, very good fuel economy, elegant design and the fact that it was a fast car ensured excellent sales for the product. Over the years the sales waned off as Skoda introduced the newer version that didn't sell well.  That is all set to change with the launch of the 2013 version of the, "Octy" as the Octavia is fondly known amongst owners and enthusiasts.
The new Skoda Octavia has new changes in exterior design which has greatly enhanced its appeal. It features new headlights that look elegant and a butterfly grille along with bold lines on either side of the Skoda badging –a new three dimensional flying arrow that sits on the edge of the bonnet. It has C-motif on the tail lights which looks elegant but shares resemblance with the cheaper Rapid sedan from Skoda's own stable.
Interiors on the new Skoda Octavia has been improved heavily and now brings several new features while carrying forward some of the positives from its predecessor. It has solid build quality to its interiors, the plastics feel softer and the cabin is roomier. There is ample leg room and head room for everyone. It has a fantastic new audio system, parking assist, tft screen amongst a host of other features including a detailed driver information display system. The speedometer and tachometer console look sporty while the comfortable seats ensure a great drive. The boot volume has been increased to 590 liters which makes it one of the largest boot space in a car of its class.
New Skoda Octavia will be sold in India with the following engine options:
It will have a 1.4 TSI petrol engine producing 140 PS of power and 250 Nm of torque. It will come with a 6 speed manual gearbox only.

The 1.8 TSI petrol engine develops 180PS of power and 250 Nm of torque and is available with a 7 speed DSG automatic gearbox.

The oil burning diesel option includes a 2.0 TDI diesel engine that produces 143 PS of power while developing 320 Nm of torque. It is offered in both manual transmission and automatic transmission options.
The ARAI rated fuel efficiency of the New Skoda Octavia in India is as follows:
Skoda Octavia 1.4 TSI petrol engine will deliver a fuel economy of 16.8 kmpl

Skoda Octavia 1.8 TSI petrol engine fuel economy is 14.7kmpl

Skoda Octavia 2.0 TDI diesel engine manual transmission fuel economy is 20.6kmpl

Skoda Octavia 2.0 TDI diesel engine automatic transmission fuel economy is 19.3kmpl
Skoda Octavia continues its legacy of being an excellent handling machine. It has impressive level of grip from its tyres and the handling is confidence inspiring. The car brings various safety features such as ABS + EBD and Hydraulic Brake Assist for efficient braking performance under varying road conditions. It also brings multiple airbags for driver and passenger safety inside the car.
India has been a major market for Skoda and they have launched very good cars for our market since they came into the country more than a decade ago. We can expect to see the Skoda vRS version in the near future and that will surely satisfy the needs of a Skoda enthusiast.
Prices as below (ex-showroom, Delhi):
Active 1.4 TSI: 13.95 lakh
Ambition 1.4 TSI: 14.95 lakh
Elegance 1.8 TSI AT: 18.25 lakh
Active 2.0 TDI CR: 15.55 lakh
Ambition 2.0 TDI CR: 16.55 lakh
Ambition 2.0 TDI CR AT: 17.55 lakh
Elegance 2.0 TDI CR AT: 19.45 lakh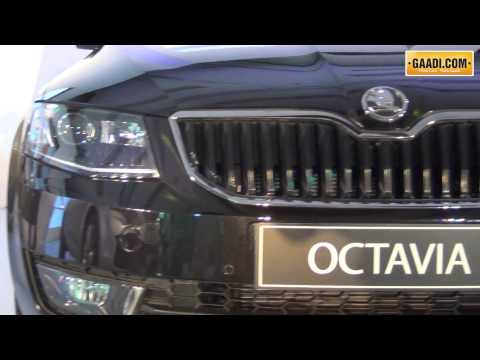 About the Author