Mercedes Benz launches the B-Class diesel priced at Rs.22.6 lakh ex-showroom Mumbai
Mercedes Benz's India portfolio is turning out to be a rich one with all the aggressive strategies company has followed in recent times. The German giant came up with the B-Class last year in the Sports Tourer category to cater the needs of economical vehicles for India. When launched the B-Class arrived with only one engine option; the petrol 1.6 Liter. When launched, Mercedes Benz said it will launch the diesel powered B-Class soon. Today, Mercedes launched the diesel version of  the B-Class powered by an In-line 4 cylinder 2143cc engine. The diesel B-Class will run on maximum power of 109 Bhp which maxes out at 3200-4400 rpm and the maximum torque of 250 Nm @ 1400-2800 rpm. Launched in the Sports Tourer category last year, the B-Class diesel can reach a top speed of 190 km/h.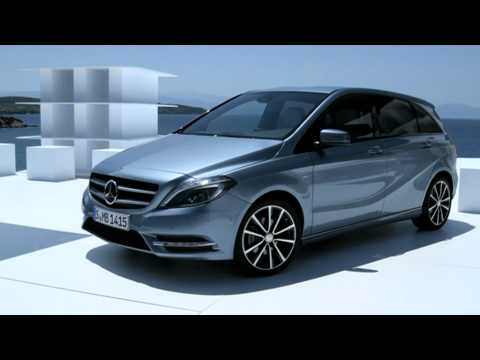 Even though Mercedes Benz launched the A-Class in earlier this year, which got huge response from the customer, the B-Class will focus on a different segment of customers. The B-Class will be pretty similar to the petrol version of the car but with subtle changes. There will be 16-inch wheels on the diesel version as opposed to the petrol variant. Everything else except the mechanics of the machine, remains same. Priced at Rs 22.6 lakh ex-showroom Delhi. will the B-Class diesel do some magic to the sales chart of Mercedes Benz like the A-Class? That's an interesting question which will be answered by the market itself eventually.

About the Author